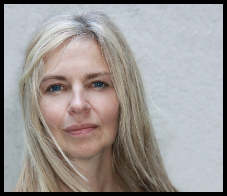 At Phoenix CyberKnife, our mission is to fight cancer in all its forms. While that primarily means providing world-class cancer treatments like CyberKnife to patients throughout the greater Phoenix area, we also strive to fight cancer through more indirect methods – and one of the most important is raising awareness. Early detection and treatment are the best ways to improve the likelihood of surviving cancer, and raising awareness around the causes, signs, and symptoms of cancer is the best way to promote early detection and treatment.
About Liver Cancer
While liver cancer doesn't quite make the list of the top 10 most common cancers in the US, it isn't far away, affecting roughly 40,000 people each year in the US. That said, liver cancer is the sixth most common cancer worldwide, with nearly 800,000 new cases each year. Unfortunately, liver cancer is also among the most deadly forms of cancer. For patients diagnosed and treated at an early stage (roughly 43% of cases), the 5-year survival rate for liver cancer is 31%. However, if the cancer isn't found until it's progressed to a later stage, the 5-year survival rate is only 11%. This is why raising awareness around liver cancer is so important.
Risk Factors for Liver Cancer
While it's often impossible to pin down the direct cause of liver cancer, there are a number of known risk factors that increase your chance of developing this disease. Perhaps one of the most important is liver cirrhosis. This is a condition where liver cells are damaged, eventually causing tissue in the liver to be replaced by scar tissue and impairing the function of the liver. One of the most common preventable causes of liver cirrhosis is alcohol abuse, which in turn means that alcohol abuse is strongly associated with liver cancer. Other important risk factors include chronic viral hepatitis (Hep-B or Hep-C), obesity, and Type 2 diabetes.
Schedule a Consultation for CyberKnife in Phoenix
Liver cancer is a deadly condition, but if caught early on, cancer treatment can be incredibly effective. At Phoenix CyberKnife, we've helped countless patients beat even the most severe forms of cancer, creating personalized, effective, and convenient treatment plans for virtually every cancerous condition. We hope you take some time to think on how liver cancer may affect or have affected your own life, and if you're ever wondering if you might be at risk for liver cancer, we encourage you to see a medical professional. If you have been diagnosed with liver cancer and aren't sure what your treatment options are, feel free to reach out to us at our contact page. We'll help you make the right choice with your cancer treatment, and we can even provide a second opinion if you've already been given a treatment recommendation. We look forward to helping you beat cancer – no matter who you are, no matter what you're fighting, and no matter what the odds.